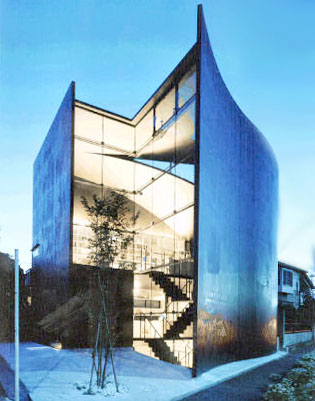 The Completed Construction


Concept:
This studio is for a structural designer who wished to convey the strength of steel with tenderness. The building, composed of steel surfaces, was constructed with the aim of remaining maintenance-free for 100 years.
Style:
Weatherproof alloy steel panels were used for the walls, floors and the roof. For increased stiffness, the steel panels pinched both sides of the folded panels. This is a sandwich style frameless construction.
Features:
The wall and a roof are as shown, a smooth two-dimensional curve. In order to achieve this vast seamless surface, all the welding points were precision ground down.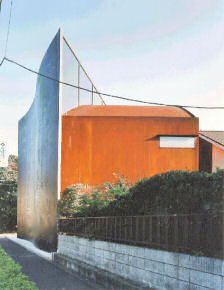 The Rear of the Building



The surface of the building alongside the pavement became blackish brown as a result of a protective rust layer forming on the Corten Steel. On the other sides of the building, the stable distinctive reddish-brown rust surface was self-generated a feature peculiar to Corten Steel.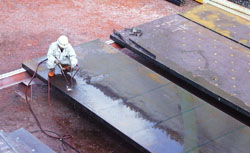 Plate Forming as for Shipbuilding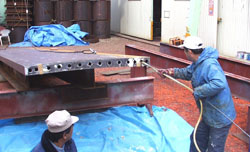 Filling with Rigid Urethane Foam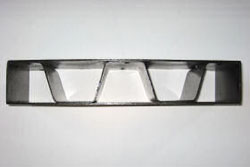 Model of Sandwich Panel Construction