Concept:
This screen shade covers the whole window of an office in a high-rise building in Roppongi, Tokyo. The result is softened light ensuring a much more comfortable working environment.
Style:
Aluminium Alloy
Flat Bar (Thickness=3m/m)
Features:
The screen shade of height 2.7m has a total length of 20m. 264 aluminium bars are twisted on the base in 7 different patterns randomly positioned. The screen shade softens Tokyo's strong sun light.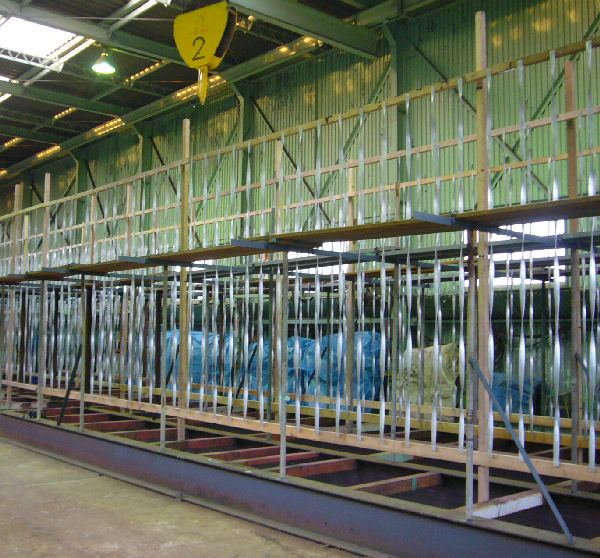 Work underway at the Factory