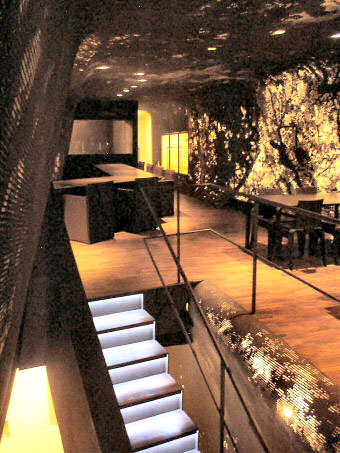 Inner Wall


Features:
In order to show the seamless images and special stage effects, the inner wall was built up by field welding. To increase the surface stiffness we produced an independent frameless construction.
Concept:
The interior space is designed to comfortably accommodate adults. On the imposing surrounding inner wall images of Zelkova trees are displayed.
Style:
The inner wall is constructed from 2.3m/m-thick steel panels. The Zelkova tree images are projected with light penetrating 1,200,000 holes in the inner wall. We arranged 4φ, 6φ and 9φ sized holes using a 15mm grid. The actual Zelkova tree images were computer edited. The positions of the holes were optimized to give the desired image.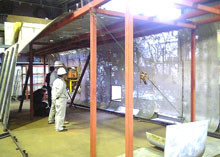 Work in Progress at Factory